eBook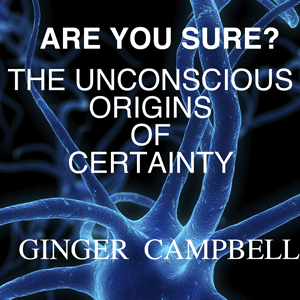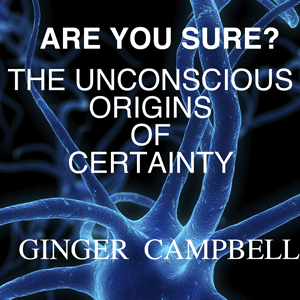 eBook
et the PDF version of Dr. Campbell's first eBook. Here is the description from Amazon.com:
Have you ever felt absolutely sure about something you know or believe... only to find out you were absolutely wrong?
Where does that feeling of certainty come from? Why can't it always be trusted? The answer that emerging from neuroscience may surprise you.
In Are You Sure? The Unconscious Origins of Certainty Dr. Campbell explores both the origins of certainty, but also the implications the emerging science.
In the tradition of physician writers like Oliver Sacks and Antonio Damasio, Dr. Ginger Campbell's clear and accessible writing style, makes this potentially complex subject accessible to readers of all backgrounds.
© Virginia Campbell, 2012.